As you all know the concern for the coronavirus, continues to spread around the country.
​
Due to this, we will not be meeting at our regular meeting times in person for this Saturday for services. However, we will be premiering an electronic service via Facebook like our fireside chats.
We will continue to communicate to you all via our social media platforms and a text blast regarding electronic service details.
the next few Saturday Nights
due to Coronavirus!
WANT TO STAY UP TO DATE ON
WHAT'S HAPPENING AT THE HAVEN?
Whether you found us on Facebook or heard about us from a friend, we'd love to have you visit one of our services or family events, or join a group so we can get to know you.
want to watch
more messages?
We exist to create a safe haven for people to experience Jesus!
​
We are a growing community of believers and seekers.
We love passionate worship, Bible-centered messages we can apply to our lives, connecting over food, coffee and loving life together.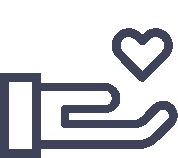 "Each one gave according to their ability."
Acts 11:29
If The Haven has been a blessing to you, would you consider being a
faithful financial supporter?
We are 100% self-supported. Together we can continue making a difference.
BE inspired and subscribe for more information